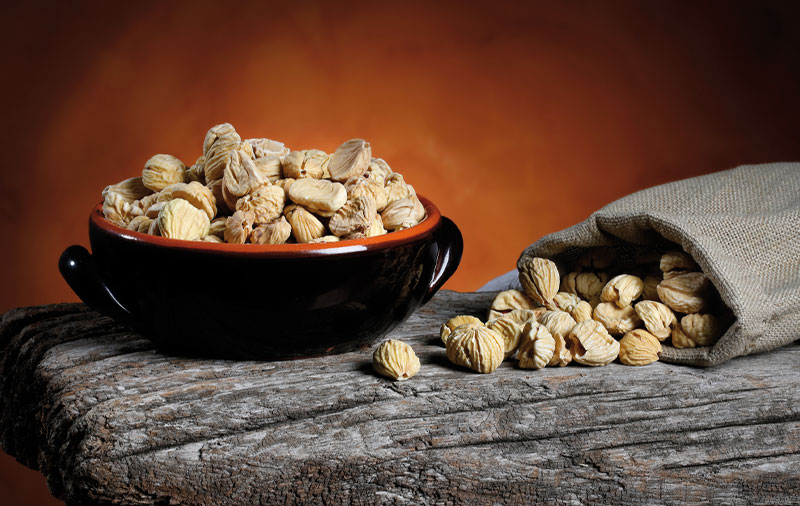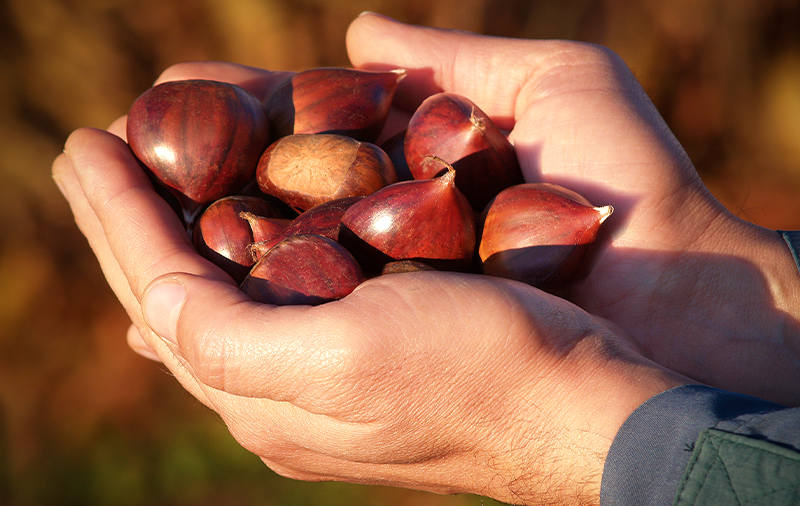 The chestnut, our history
Surrounded by centenary chestnut forests, our company is a leader in manufacturing the exquisite fruit of what, for generations, has been "The Bread Tree". From the best local productions, we offer the best on the market. For decades, experts in the manufacturing of chestnuts, we select the products that the market requires; moreover, from the fresh chestnuts and through a thousand-year old drying process, now revisited and modernized, we obtain the so-called "pastilli"", dried high quality chestnuts. Fresh chestnuts are available during the season, loose or in big sacks, measured or in large quantity. Dried chestnuts are available from the end of October until December, or on request with purchases by September. Wrapped in 25 Kg sacks or bigger sacks.

For more information, please see our product sheet, consult the catalog or visit our e-commerce page.