From our woods our history, the centuries-old chestnut trees and their fruits.
The Sila, the undergrowth with precious and exquisite Porcini Mushrooms.
That's where our long adventure starts.
Mushrooms and chestnuts, our foundations, our history.

We have started from here, first the Capellupo family with several generations, then the Capellupo C&C's SALPA that has set sail all the way around the world.
Now the world is our landmark, where thanks to the work and sacrifice of our competent team, we are offering the delicacies of our land and our production.
About us
Capellupo C. & C.' s SALPA Srl is located in Petronà, a municipality on the slopes of the Sila Piccola, a natural ledge at circa 900 meters a.s.l. that faces the Calabrian Ionian Sea. For over 35 years SALPA has been working in the agricultural and food sector and for over 60 years, as Capellupo's family, in the industry of mushrooms and chestnuts.
The first and foremost goal of the company consisted in the processing, transformation and wholesale of fresh and dried mushrooms as well as chestnuts. At the beginning this represented a seasonal activity, related to the period of production of goods which were plentiful and of a superior and unique quality in the neighboring areas.
From the late 1980's SALPA has expanded its activity by introducing a selection of in oil preserves including, besides mushrooms, other soil products such as chili peppers, tomatoes, olives, eggplants, as well as a new line of frozen and dried mushrooms. All carefully selected and wrapped in large and small packaging sizes.
In summary, SALPA produces:
Dried, frozen, and in oil porcini mushrooms
Various types of frozen and in oil mushrooms
Frozen vegetables such as artichokes and asparagus
Fruits of the forest and frozen strawberries
Various in oil products such as dried tomatoes, olives, eggplants, and chili peppers
Fresh and dried chestnuts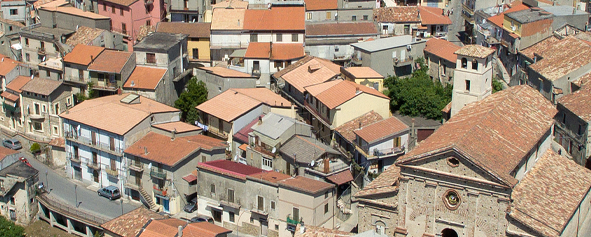 SALPA has currently gained a wide clientele in Italy among GDO (i.a. COOP), wholesalers, suppliers, supermarkets, restaurants, and small stores. The firm has now extended its business to all five continents with clients in England, Ireland, Sweden, Germany, Switzerland, France, Japan, USA, Canada, Australia, New Zealand, South Africa, Hong Kong, Brazil and many others. The company employs circa 8/10 work units, and over 30 in the peak season (October-December).
SALPA Srl utilizes the food safety management system ISO 22000:2005 certified by the RINA institution. The charter member Carmine Capellupo after having guided the company for several decades, has left the role of Chief Executive Officer to his son Domenico Capellupo.